We profile;
you profit
We offer a professional profiling and dressing service for grinding wheels. Using a precision profiler, we profile your diamond and CBN grinding wheels, either individually or as a set. We quickly restore your grinding wheels, up to a diameter of 350 mm, to peak condition. Detailed measurement reports are also available on request.
Please, try our dressing service now.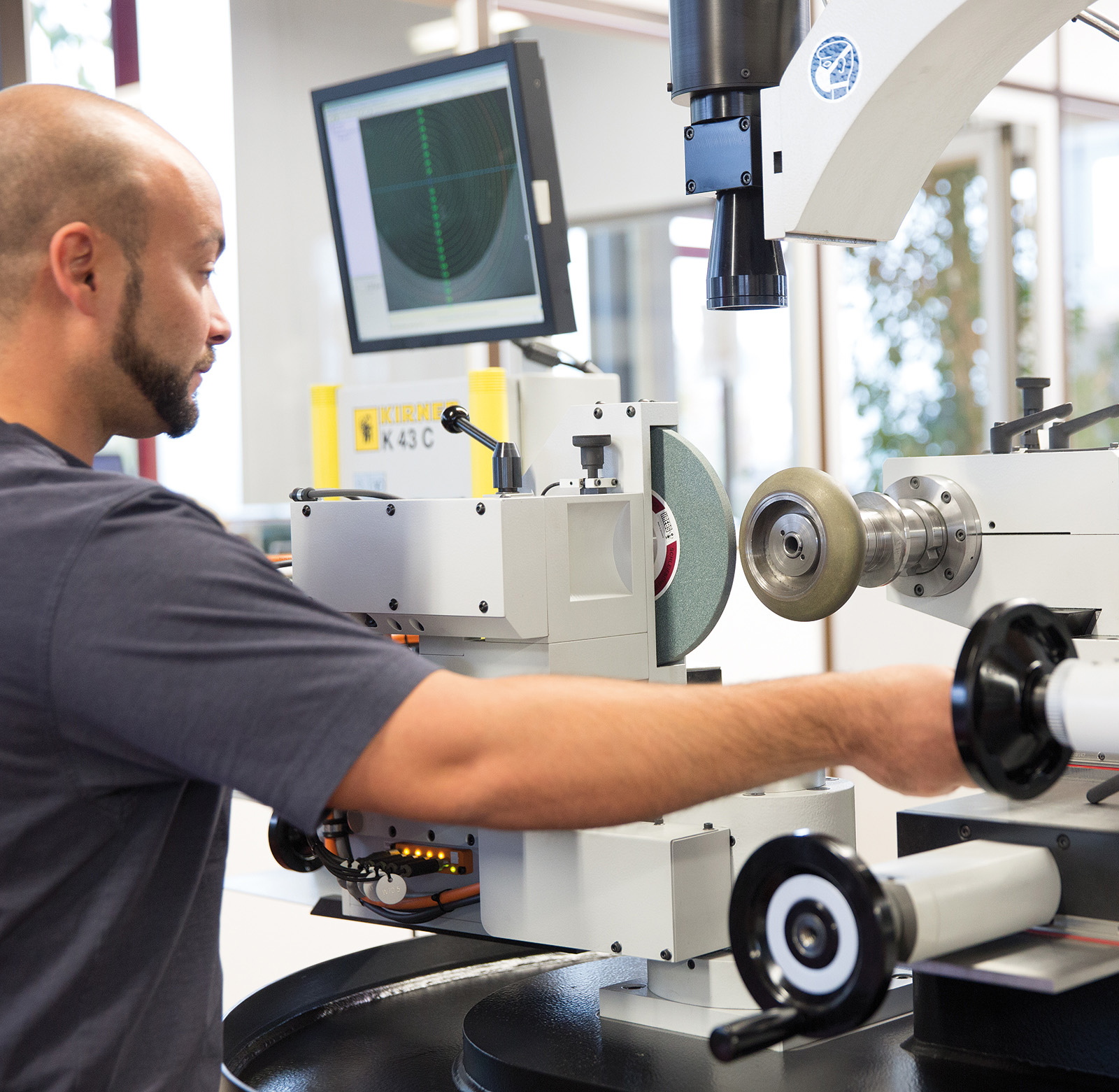 Dressing service for excellent quality and maximum precision
Only precisely dressed grinding wheels can produce precise grinding results. Use our professional profiling and dressing service, and benefit from our experience as a manufacturer of precision cutting tools.